Breakout Sessions During Inspire 2017
Maximize Your Kofax Revenue Growth By Leveraging NewWave's Value Added Presales Services
Speaker: Mike Friel
This session will take you through how NewWave Technologies works with partners to help close business without tying up their own sales resources.
Partners will provide testimonials based on real experiences working with NewWave.
View customized webinar samples NewWave can create with your branding to generate interest and gather leads.
Two available dates and times:
Monday, April 24,
4:00 - 4:50pm

Tuesday, April 25,
3:10 - 4:00pm
Attention: You must be a registered Inspire attendee to be able to join these sessions.
Not registered yet? Click here to sign up now.
If you are not a Kofax Partner, contact your NewWave Sales Representative to become a Partner today!
3rd Annual Reseller Networking Event
Come and Join us for a Memorable Business Networking Event at the World Famous Honky Tonk Central!
You'll have the opportunity to connect and network with NewWave's team and our top vendor partners in a fun and relaxed environment. Enjoy some of Nashville's most unique experiences with NewWave!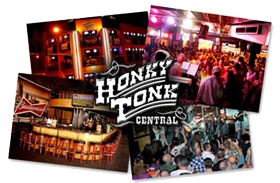 Date: April 24, 2017
Time: 7-10pm
Location: Honky Tonk Central

329 Broadway, Nashville, TN 37201


Music by: Trenton Chandler Band
Once you've registered, make sure to stop by NewWave's booth (#16) to pick up your Networking Event entry ticket!